Easy Microwave Lemon Curd
This post may contain affiliate links to products I recommend. I receive a small commission at no cost to you if you make a purchase using my link.
Microwave lemon curd is the easiest and most stress-free lemon curd recipe you'll ever try. You'll end up with a super smooth, super thick lemon curd that is perfect for filling, spreading and topping desserts, breakfast, and anything else that takes your fancy!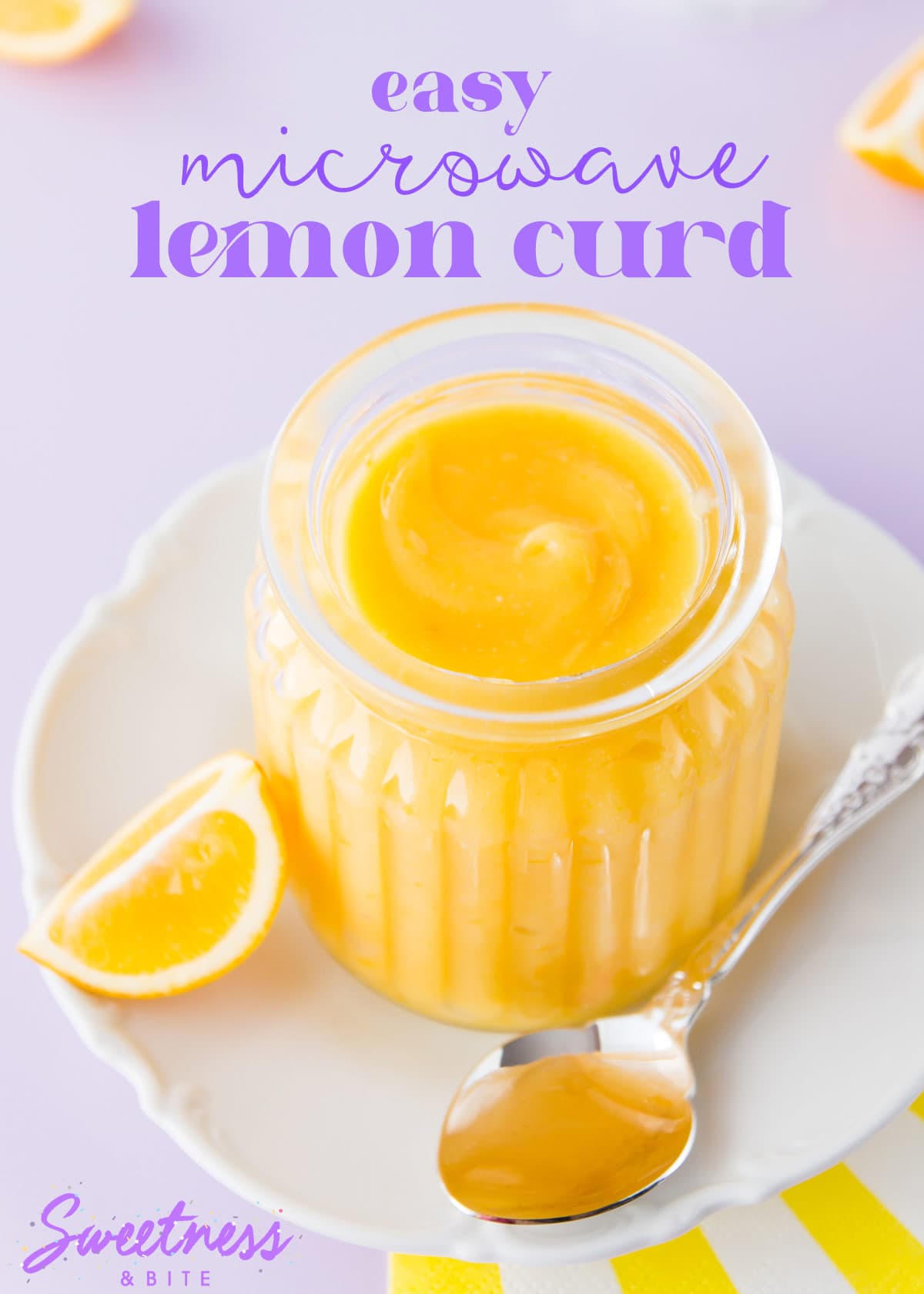 You know those recipes that you try once, and immediately you know that they're so good that you'll never need to try another recipe for it ever again? Because you've found "The One". This lemon curd is definitely The One for me.
This recipe was given to me by a family friend, Barbara, so in our house, it's known as Barb's lemon curd. You're welcome to call it that, or "microwave lemon curd" or "easy lemon curd", or "the best lemon curd ever" but whatever you call it, it always tastes amazing.
What is Lemon Curd?
If you've never made lemon curd before and you don't know what it is, it's a sauce made with lemon juice and thickened with eggs, almost like a lemon custard. It's tart but also sweet (and you can adjust both the sweetness and the acidity to your liking) and it's a super versatile recipe to have on hand when you've got a few lemons and need a little "something" to jazz up a dessert.
Lemon curd is also sometimes known as "lemon honey", which is maybe a slightly more appetising name, but I've always known it as lemon curd.
Ingredients
You only need these four ingredients to make microwave lemon curd: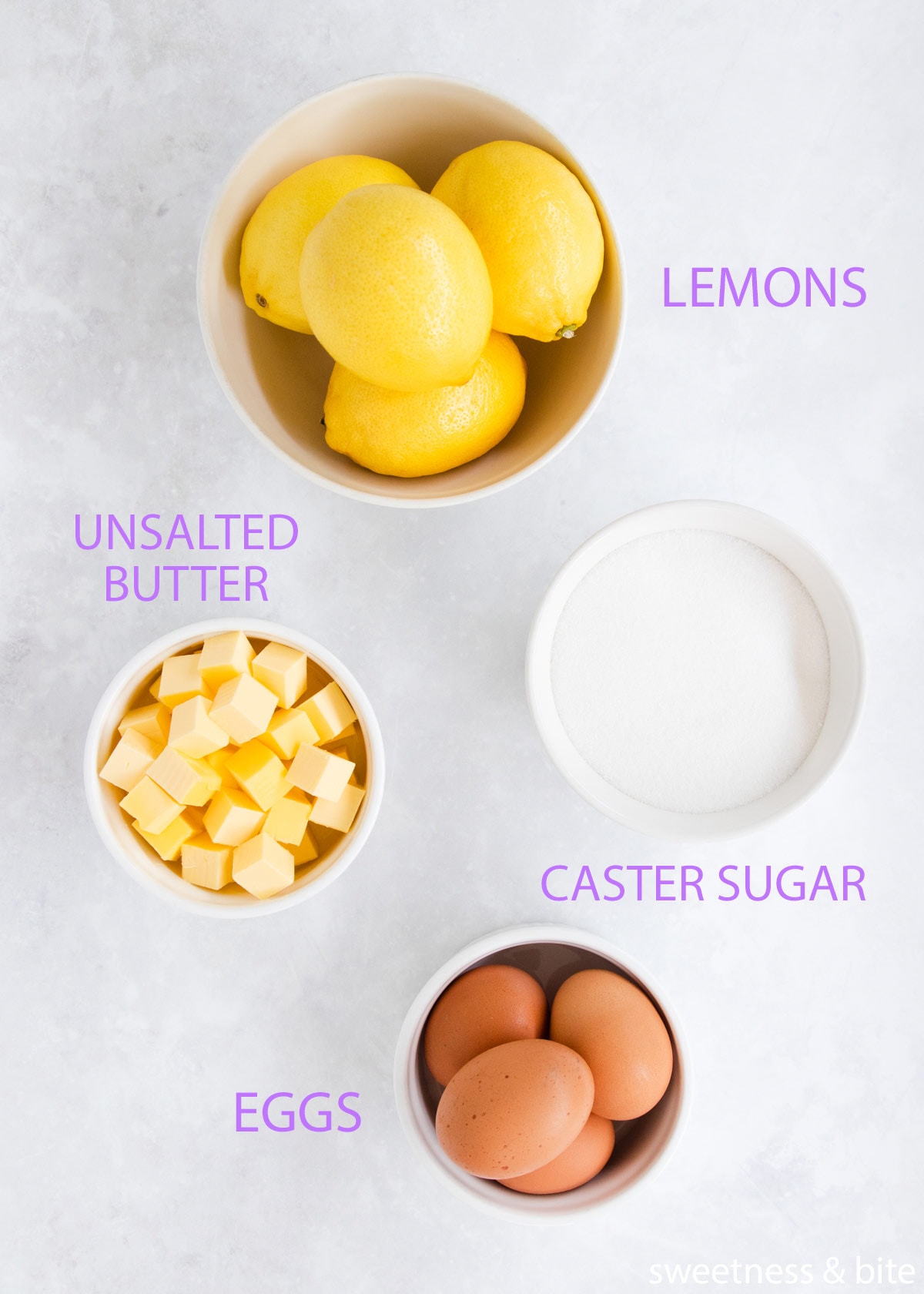 🍋 Lemons – The number of lemons you'll need for this recipe will depend on how big they are. I usually use around four medium-sized lemons, although our lemon trees also grow some real whoppers, so I have been known to only need two.
🍋 Eggs – We're using whole eggs here, and I like to use large eggs, so if your eggs are much smaller you may need to add an extra one or you'll have a slightly less thick curd.
🍋 Sugar – Caster sugar is handy to use in this recipe as it will dissolve faster, but if regular granulated white sugar is what you have, then that will be fine too.
🍋 Butter – I prefer to use unsalted butter in curd recipes. They just really don't seem to need salt.
Microwave Tips
As with any microwave recipe, you may need to adjust the cooking time and power level depending on your microwave.
One of the keys to microwave lemon curd (or any lemon curd, for that matter) is to heat it gradually after the eggs go in, to stop them from becoming scrambled eggs.
The best way to do that is to use low-medium power and cook the curd in short bursts. After each burst, give it a good stir. This keeps the temperature more even throughout the mixture and stops any "hot spots" from scrambling.
Having said that, if you do see a few little bits of cooked egg in the lemon curd as it cooks, don't panic! You can strain out any little bits once the curd is done cooking.
If your microwave doesn't have a low power option, then just cook the curd in shorter (20-30 second) bursts and stir it more often.
How to Make Microwave Lemon Curd
Start by zesting and juicing the lemons. A fine grater like a Microplane is best so you don't end up with any big pieces of zest in your teeth. If you only have a coarse grater, then I recommend putting all of the lemon zest into the curd mixture at the start and then straining it all out later. You will get all of the flavour, but not the pieces.
Strain the lemon juice and measure it into a large microwave-safe jug or bowl. Add in the sugar and give it a stir. Microwave it at 100% power for 2-3 minutes, stirring after each minute, until the sugar has mostly dissolved.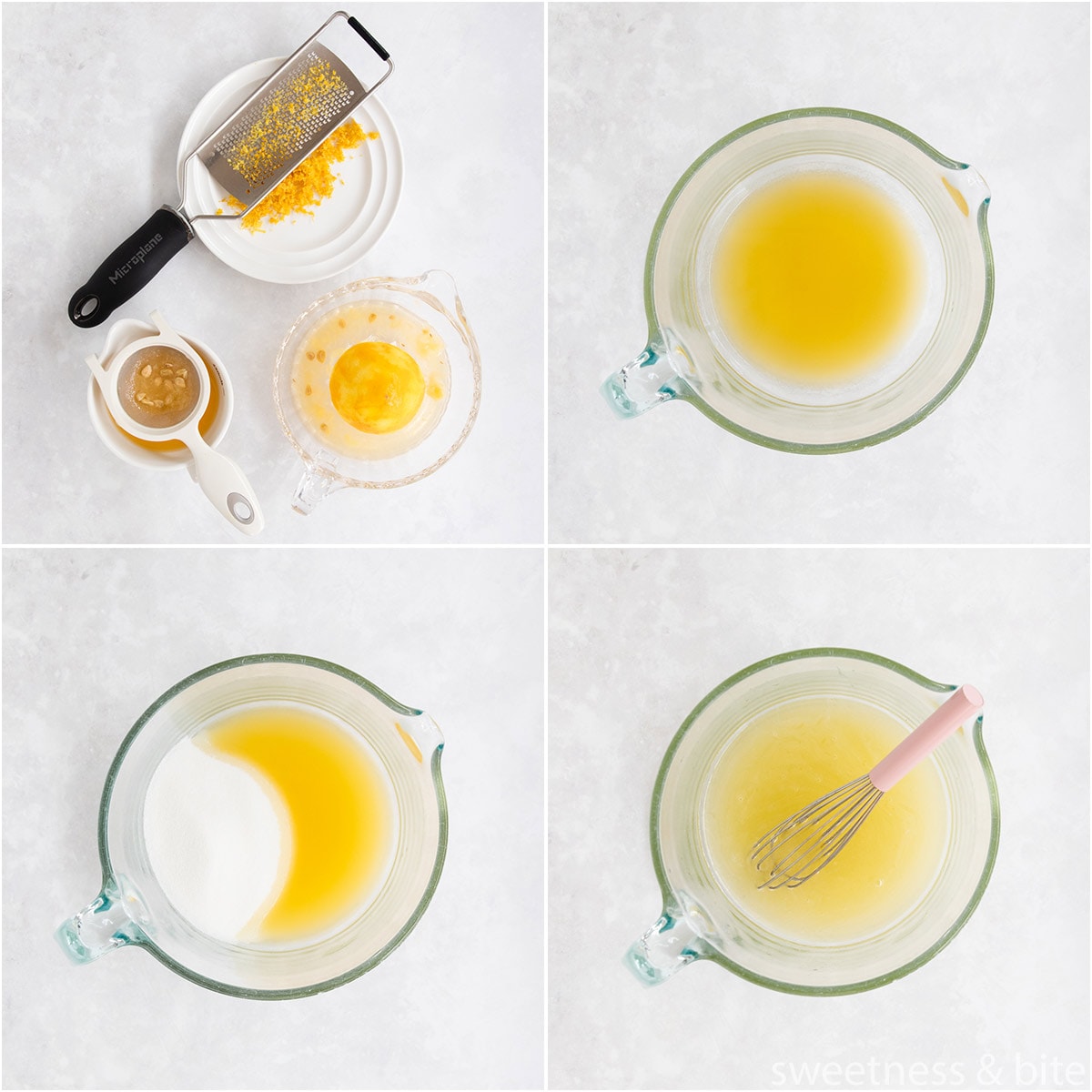 Then add in the butter and whisk until the butter melts.
Next, add in the beaten eggs, and give it a good whisk to combine them well.
Cook the curd on 50% power for 2-3 minutes, again stirring after each minute, until it starts to thicken.
Then drop the power down to 30% and cook in 30-second bursts until the curd is as thick as you'd like it. Keep in mind that the curd will continue to thicken as it cools.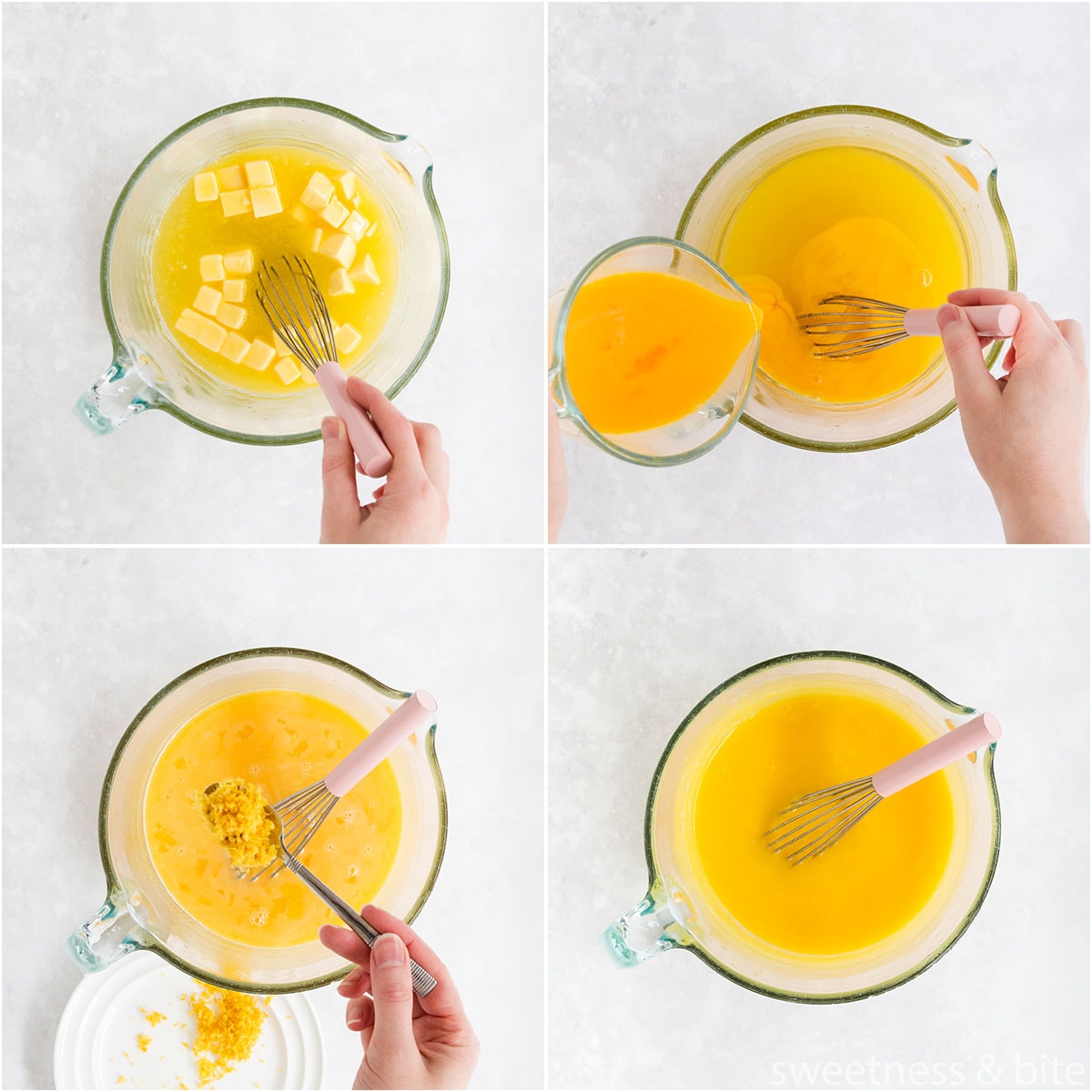 All that's left to do is strain the lemon curd through a fine sieve, to remove any stray pieces of cooked egg white, and stir in the remaining lemon zest. Tap the sieve against the bowl to get the curd to pass through – don't push it through with a spoon, as you'll end up with tiny pieces of mashed egg white going through too, and we don't want that!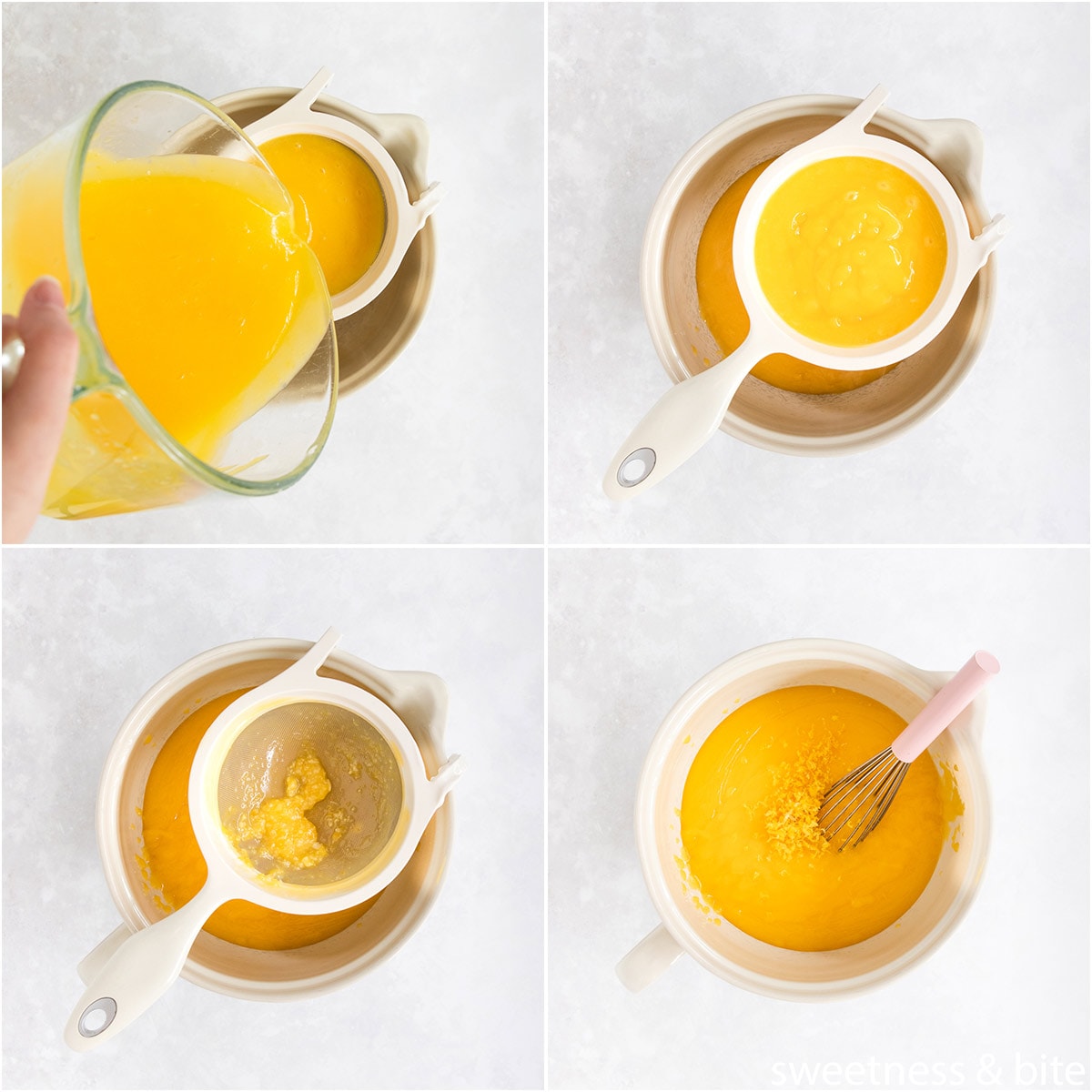 The Best Way to Store Lemon Curd
If you're using all of the lemon curd in another recipe, the easiest way to cool and store it is to leave it in the bowl or jug that you strained it into, and press a piece of plastic wrap directly onto the surface, to stop it from forming a skin as it cools. Once the jug isn't super hot to the touch anymore, you can put the curd into the fridge to cool completely.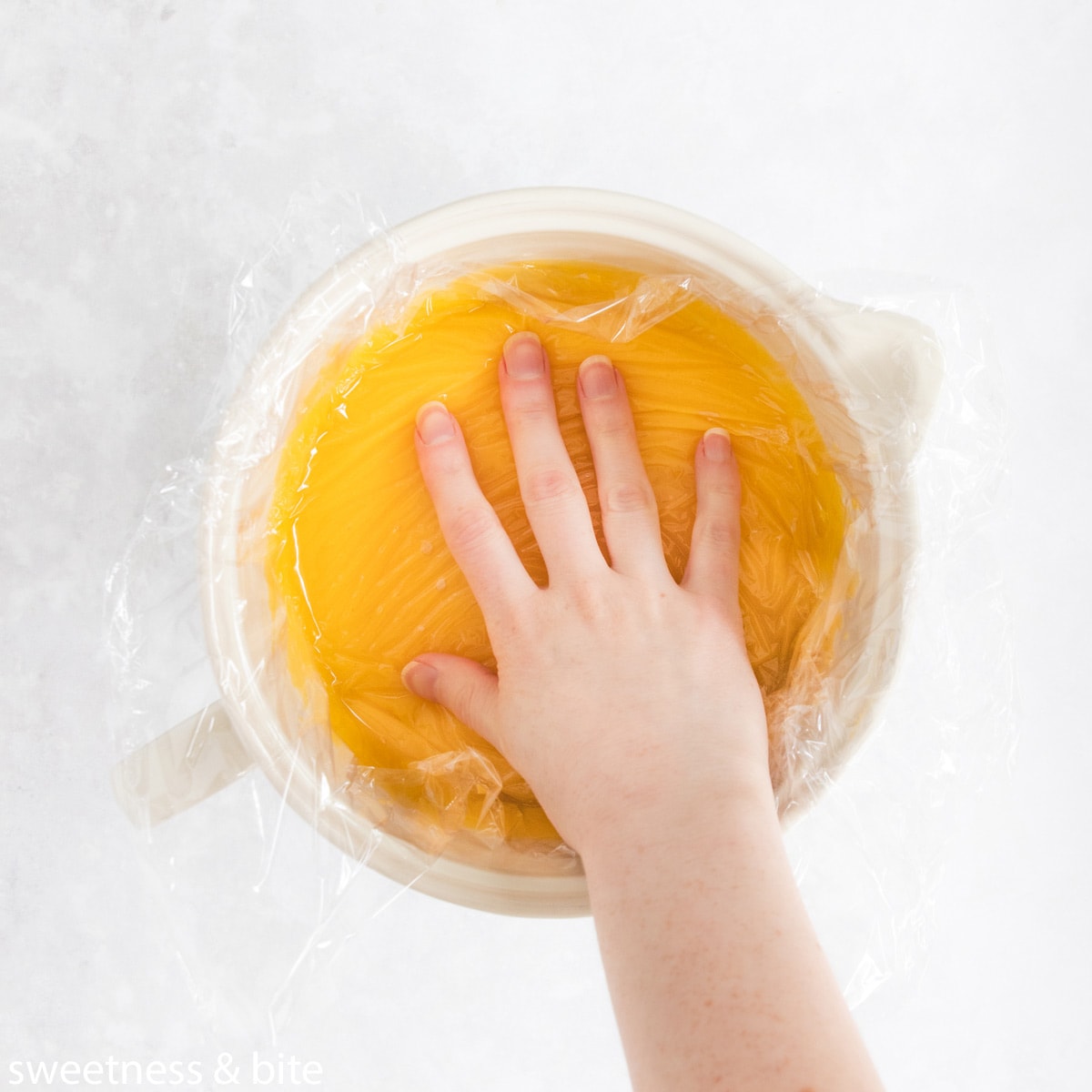 If you want to store the curd in a jar or container, pour it in, filling it up to the top, then put the lid on and pop it into the fridge once it's cooled down a bit.
The microwave lemon curd will keep for 1-2 weeks in the refrigerator.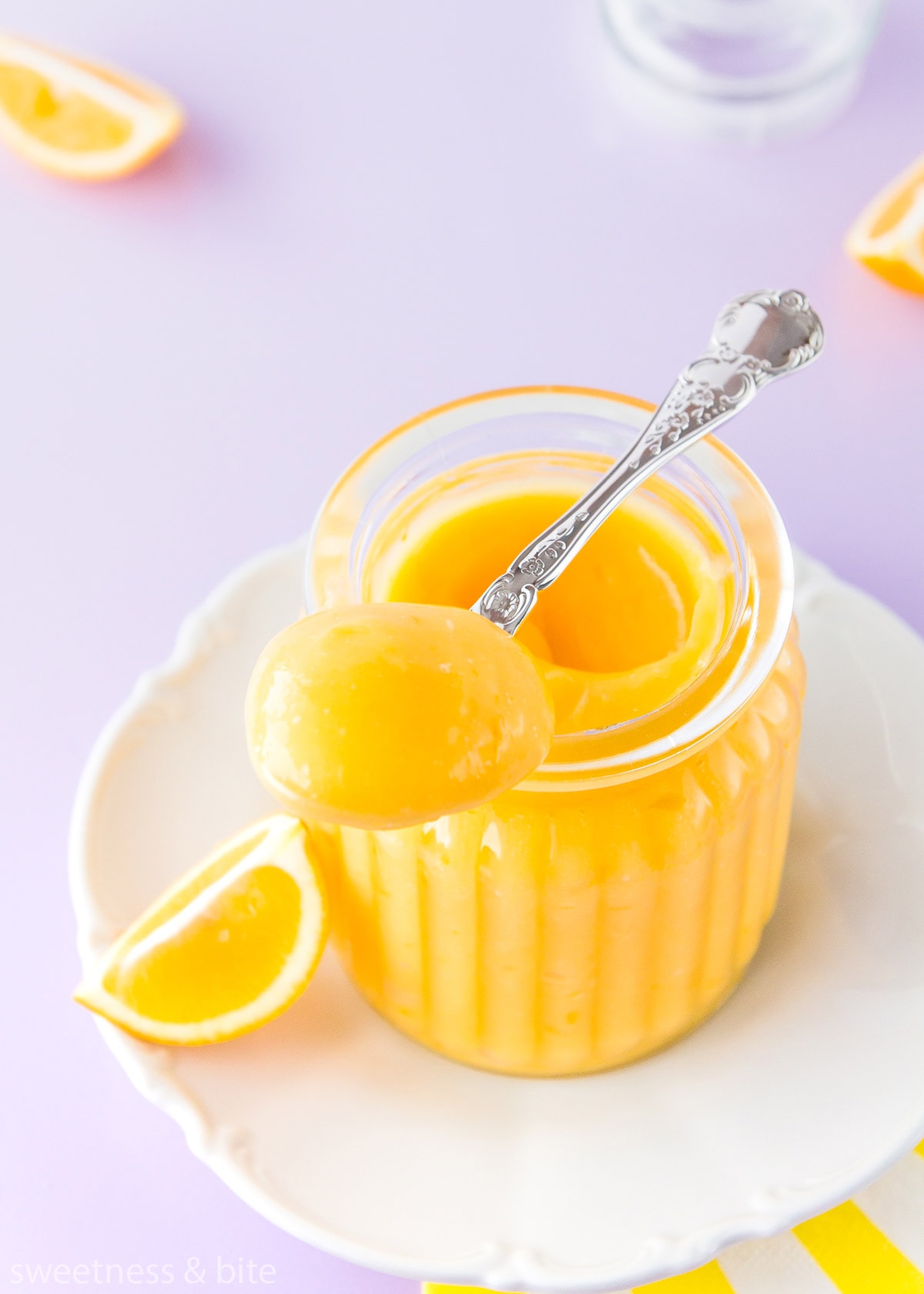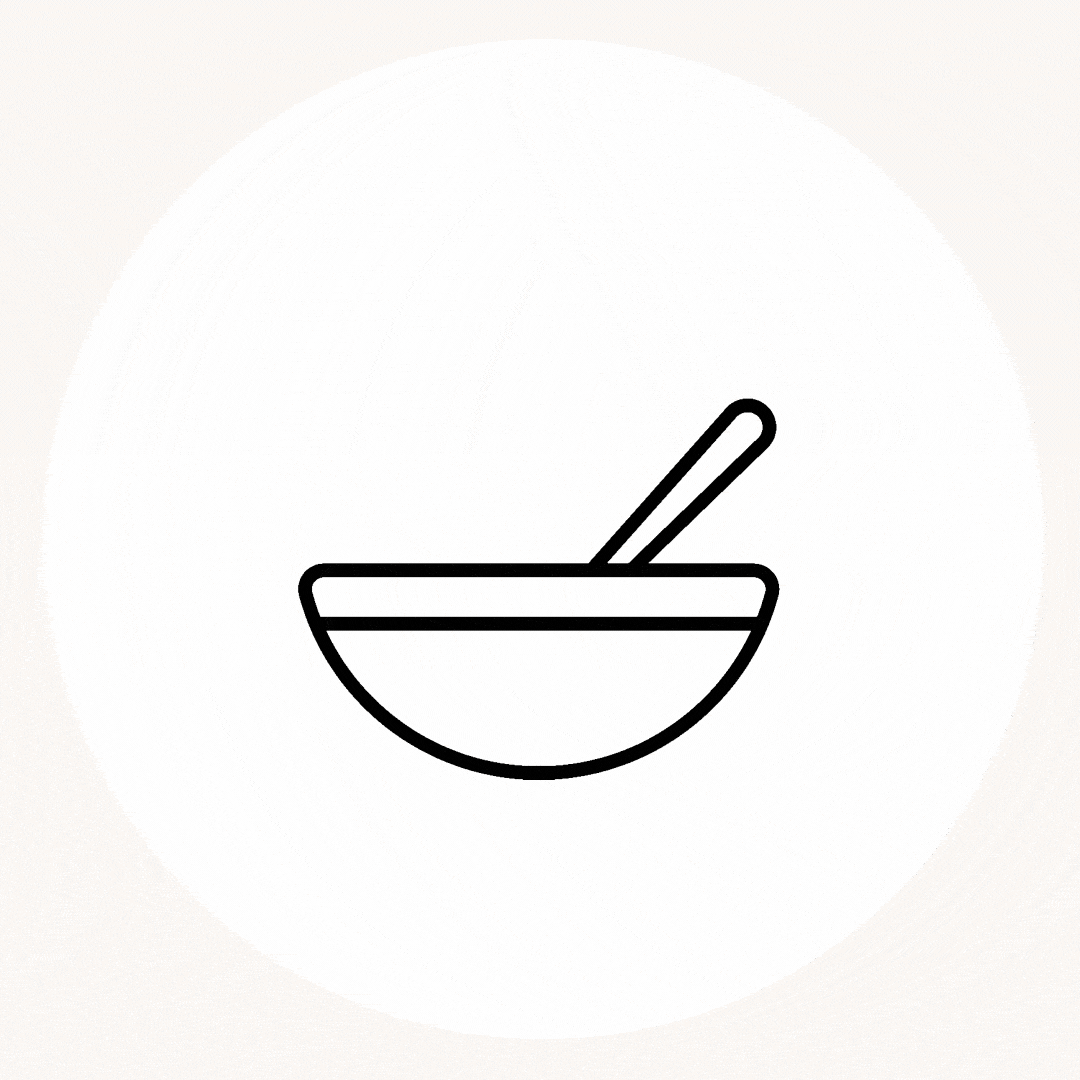 Ways to Use Lemon Curd
As a filling for lemon meringue pie
On this no-bake gluten free lemon slice
Swirled through lightly whipped cream as a topping for desserts such as pavlova or meringues
Swirled through thick greek yoghurt or coconut yoghurt as a delicious snack or breakfast with berries and some muesli or granola
As a spread on toast, scones or waffles
As a topping for pancakes
As a cupcake filling
As a cake filling (make sure you pipe a dam/ring of a firm buttercream or ganache and then fill it with the curd to stop the curd spilling out)
As a filling for a Swiss roll cake.
As a filling for macarons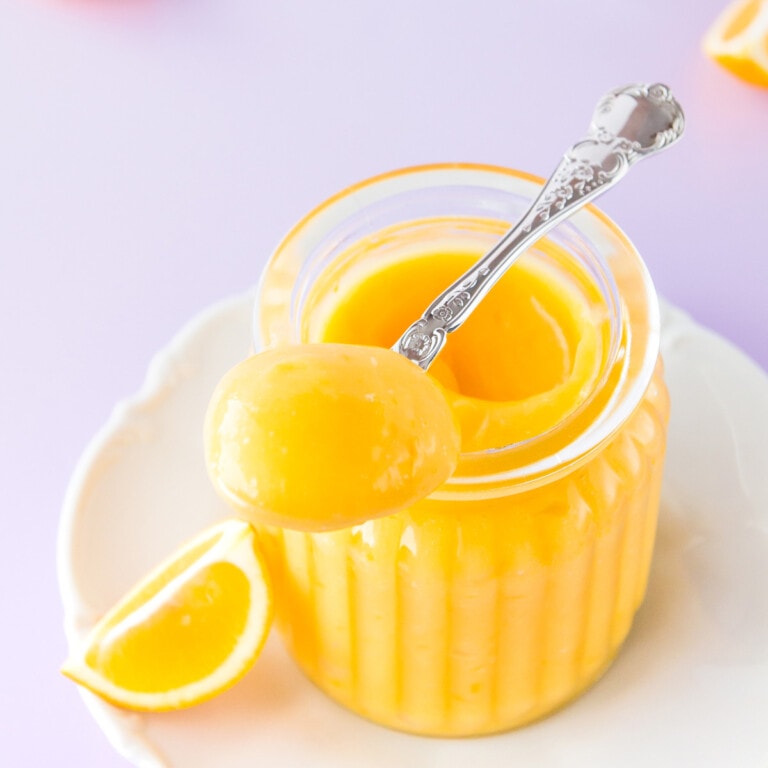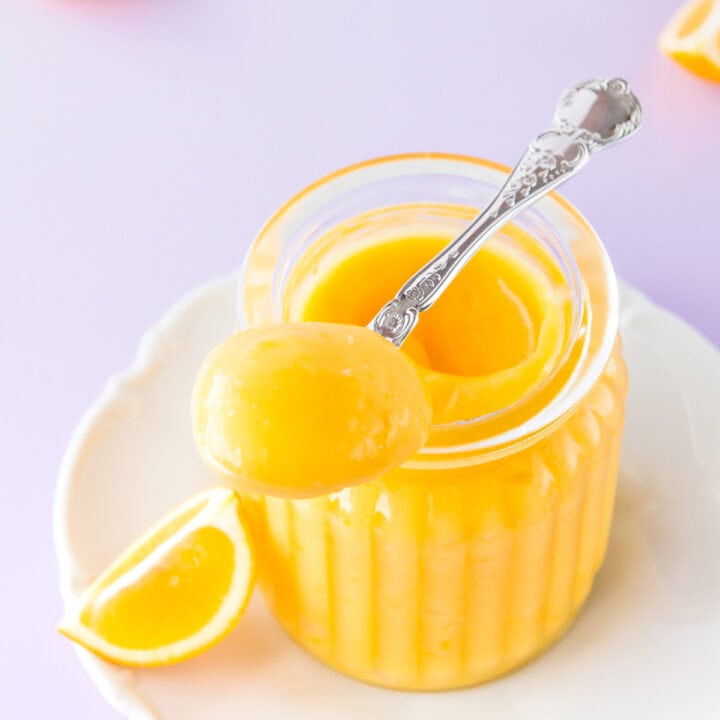 Microwave Lemon Curd
Yield:
850g (approx. 2 & 1/3 cups.)
Super simple microwave lemon curd. Tart and thick, and perfect for all your baking and dessert needs.
Ingredients
150g unsalted butter
160ml (2/3 cup) lemon juice
300g (1 & 1/3 cups) caster sugar
4 large eggs, lightly beaten
4 teaspoons finely grated lemon zest
Instructions
Cut the butter into smallish pieces (1cm or so, but no need to get too fussy) and set aside.
Place the lemon juice and caster sugar into a large, microwave-safe jug. Microwave at 100% power for 2 to 3 minutes, stirring after each minute, until the sugar has dissolved.
Add the butter, and stir with a whisk until the butter is completely melted.
Whisk in the eggs and half (2 teaspoons) of the grated lemon zest.
Microwave for 2 to 3 minutes on 50% power, stirring after every minute, until the curd begins to thicken.
Then drop the power to 30% and cook in 30-second bursts until thick. If your microwave doesn't go to 30% power, you can keep using 50% but make sure you stop and stir it often.
While the curd is cooking, place the other half of the grated lemon zest (2 teaspoons) into a large heatproof jug or bowl, and set a sieve on top of the bowl.
Once the curd is cooked, pour it immediately through the sieve. Give it a stir to incorporate the zest.
Cool for 20 minutes or so, stirring occasionally, then place some plastic wrap directly onto the surface of the curd, and place in the refrigerator to cool completely. Once cold, you can use your lemon curd in your chosen recipe, or transfer it to jars or containers.
Microwave lemon curd will keep for 1 - 2 weeks in the fridge.
Notes
Depending on the kind of lemons you use, you may need to adjust the sugar and lemon juice amounts to get the amount of acidity that you enjoy. Once the curd is cooked, give it a taste. If it's too sweet you can whisk in a little more lemon juice, if it's too tart, then whisk in a little icing sugar.
If you only need a small batch of lemon curd, you can easily halve the recipe. Just keep a close eye on it as it cooks, as it won't need as much cooking time.
I don't like to have toooo much lemon zest in my finished curd, so I add half of the lemon zest at the start of cooking to get the flavour, then strain the curd and add the rest of the zest. If you want to keep all of the zest in the curd, just add all of it right at the end.
If you want to use this as a cake filling, you will need to pipe a dam of a firm icing such as buttercream or ganache around the edge of each cake layer before filling it with the curd.
Recommended Products
As an Amazon Associate and member of other affiliate programs, I earn from qualifying purchases.
You May Also Like…