This post may contain affiliate links to products I recommend. I receive a small commission at no cost to you if you make a purchase using my link.
If you're a regular visitor to the blog, you may have noticed that I've just had a bit of a facelift! Ok, not me exactly, I don't think I'm quite at the facelift stage of my life (nose job, maybe, if I'm honest, but not facelift yet). It's the blog that is looking a little snazzier, so I just wanted to write a little post to tell you about the changes, the new look and a couple of other little things that I'm excited about.
I'll start at the top, with my gorgeous new logo, designed by Nicole at Pretty and Print. I asked for something with sprinkles, and not an average-bakery-logo look, in ice cream/gelato type colours. Apart from those three things, I didn't actually know what I wanted, and I spent most of the process freaking out that I didn't know what I wanted and what I liked. But the result is very me, a bit sprinkly, a bit messy, and a bit colourful (well, my language gets colourful, sometimes). Thanks Nicole!!! ❤️


The new overall blog design is based on the Divine theme, by Restored 316*, which is a gorgeous child theme for the Genesis framework (I know, technical, right? I'm only pretending I know what it all means). I'd been looking at blog themes for ages before I came across this one and fell in love. I have to admit to struggling a bit with customising the theme, I had literally no idea what I was doing, but with the step-by-step setup instructions on the Restored 316 website, and a bit of furious Google searching, muttered curses, one completely broken staging site (thank goodness it wasn't the real thing!) and numerous cups of tea, it's finally looking and (mostly) functioning how I want it. I'm sure I'll keep tweaking things for a while yet, until someone slaps my hand and tells me to stop. I'm not known for my ability to leave well enough alone.
The main thing I was really excited about with getting a new theme was finally having a proper recipe index! I'd been making do with a list of recipes that I updated each time I posted a new recipe, but with the new index everything is sorted properly, you can browse recipes by category, search for a specific recipe and each has a pretty picture to go with it.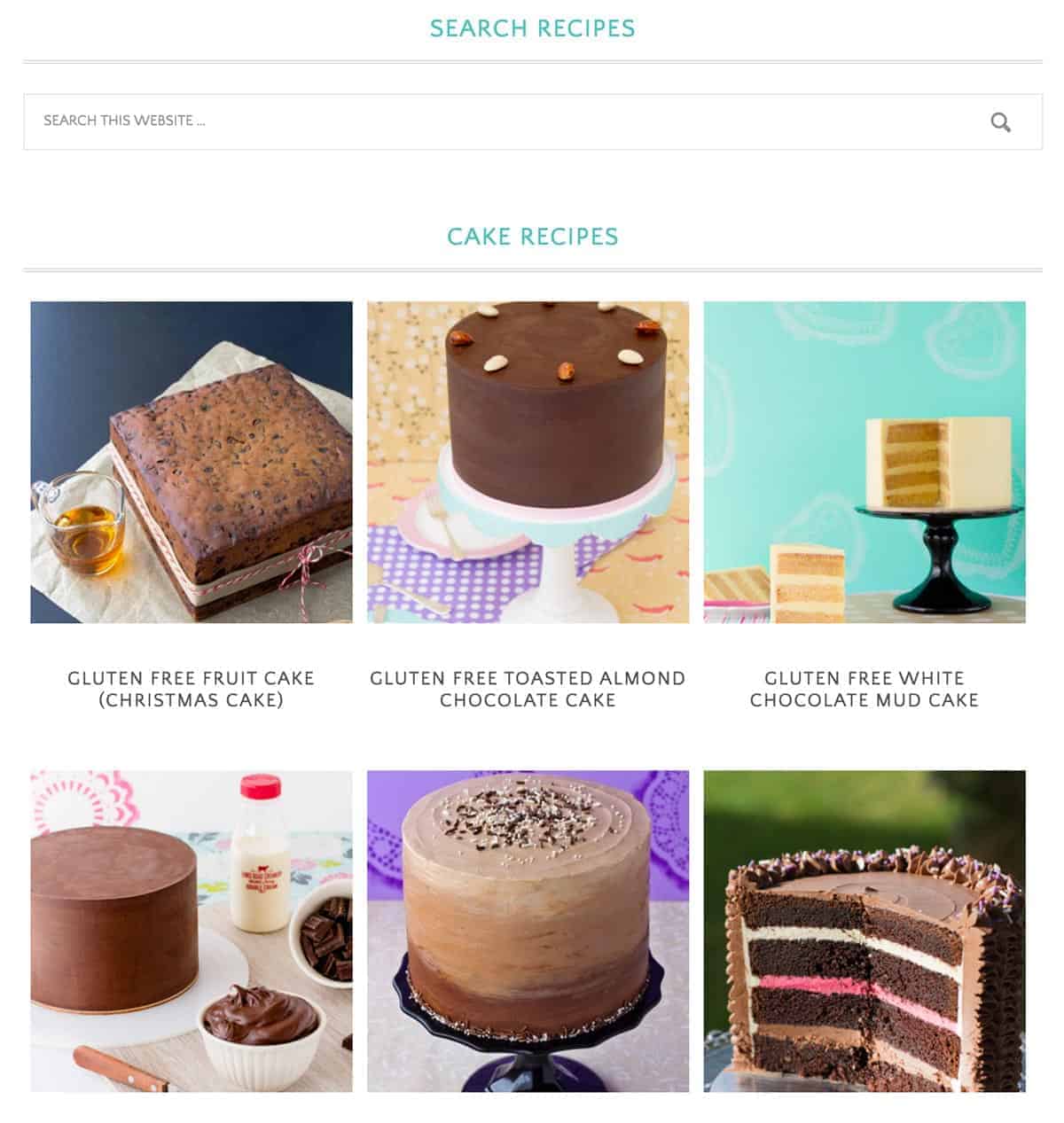 I also now have an index page with all of my cake decorating tutorials, and also my baking tips and tutorials.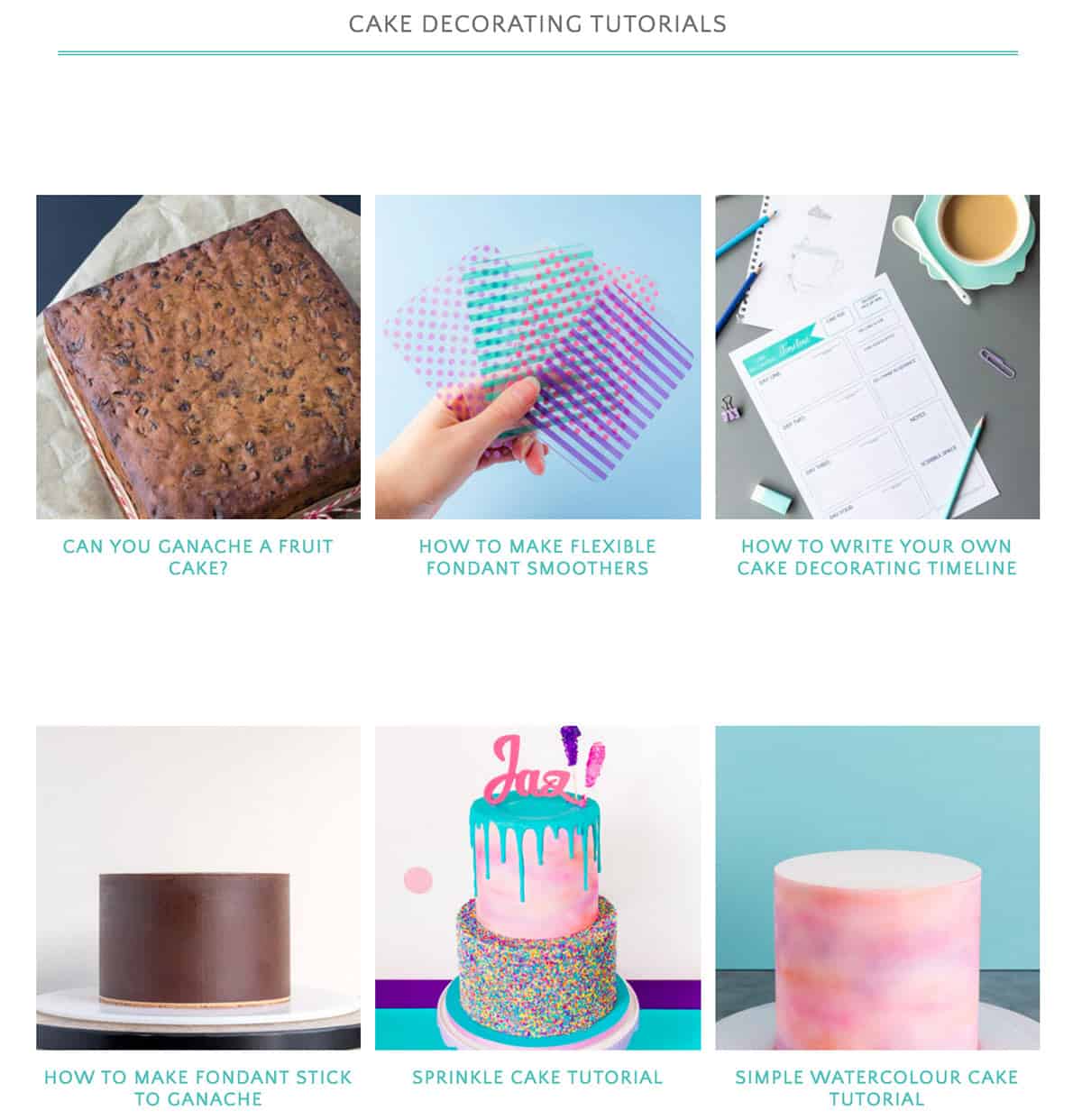 I've also set up a new subscription option, so you can sign up to get an email each time I publish a new post. Check it out in the sidebar (or possibly down the bottom if you're on a mobile device). Don't panic if you were already subscribed to my emails via Feedburner, it should (hopefully) have transferred your details to the new list, and you'll get the snazzy new emails now instead. In fact, by tomorrow morning you should have received an email about this very post, so if you didn't, please check your junk folder, and if it's not there then let me know and I'll see what I can do. Alternatively you can sign up again, and you'll be added to the new list.
Anyway, I hope you like the new look, and since it's all new and shiny there may still be a few bugs (not like ants in the kitchen, because ew. I mean website glitches). If you spot anything looking a bit screwy, then I'd really appreciate it if you sent me an email and let me know, so I can fix it. And by fix it, I mean do a panicked Google search on what to do, and then attempt to fix it without making things worse. Because I'm a technical genius like that.
~Natalie
xx
*That's an affiliate link up there, by the way. Obviously I love the theme, so I'm not shy in saying so.